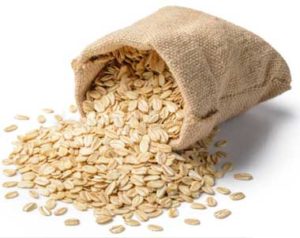 grease a crock pot with coconut or olive oil
fill with 12 cups of liquid two of which I supply as good apple cider (no preservatives)
4 cups of steel cut oats
1 cup of pearled barley
add raisins and dried cranberries to taste
Cook on the lowest setting (warm on my crock pot) more than 2 hours and fewer than 5 hours. The precise time determines the texture. We like 3 hours to have a bit of crunchiness and find 4 or 5 hours makes it too pasty in texture.
For a treat, top with a few small pats of butter and sprinkle with cinnamon. Microwave until butter melts.